Bodies to serial medyczny produkcji BBC. Pierwsza seria miała premierę w 2004 roku i powstała na podstawie książki pod tym samym tytułem. Sezon pierwszy składał się z sześciu odcinków i otwartego zakończenia, dzięki czemu później BBC Two oraz BBC Three wspólnie zamówiły sezon drugi zwiększając liczbę epizodów do w tej serii do dziesięciu.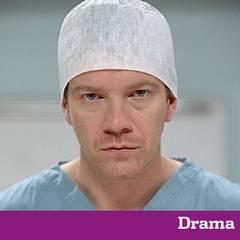 Akcja skupia się na lekarzu zdobywającym specjalizację Rob'ie Lake'u. W tej rol, znany z Hotelu Babylon Max Beesley. Bohater zaczyna swoją pracę na wydziale położniczym i ginekologicznym w fikcyjnym szpitalu pod nadzorem i konsultacją Rogera Hurleya (Patrick Baldi). Rob orientuje się wcześnie, że jego przełożony Roger, mimo solidnej edukacji, jest jednak niekompetentnym chirurgiem, który często partaczy procedury chirurgiczne ze szkodą dla swoich pacjentów. Jednakże Hurely jest broniony przez zasłonę ciszy. "Lekarze opiekują się lekarzami" to fraza często pojawiająca się w serialu, która wyjaśnia, dlaczego pomimo pomyłek lekarz nadal pozostaje na swoim stanowisku.
W serialu występuje również Keith Allen znany z roli Szeryfa z Nottingham w Robin Hoodzie (2006).
OCENA NA IMDB.COM: 8,5/10