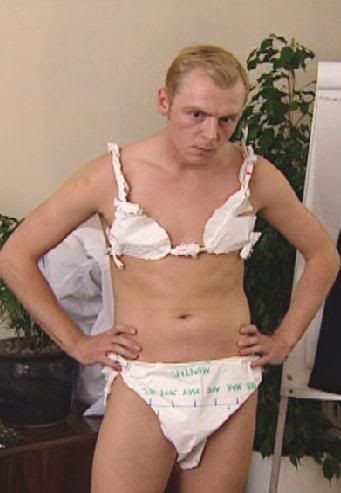 Big Train to seria niepowiązanych ze sobą fabularnie skeczy. Jedynym elementem, który
pojawia się w każdym odcinku są relacje z Mistrzostw Świata w Gapieniu Się. Serial to ogromna dawka często abstrakcyjnego humoru. Przyznam, że podczas kowbojskiej strzelaniny w odcinku pierwszym dławiłem się własnym śmiechem. Big Train jest serialem komediowym, przy którym może przysłowiowe boki zrywać. Dla fanów Spaced jest to obowiązkowa pozycja ze względu na obecność świetnych aktorów takich jak Simon Pegg, czy Mark Heap.
Całość liczy 12 odcinków w dwóch seriach. Jak wiele wyśmienitych komedii również i ten serial powstał dla stacji BBC.
OCENA NA IMDB.COM: 8,5/10
OCENA NA FILMWEB.PL: 8,3/10
Kilka skeczy dostępnych na YT: